Auditing Services in Greece
The members of E.F.M. have succeeded in implementing on a daily basis, with perfect success, those standards and Auditing Methods that render your business completely up-to-date and in line with current Taxation, Labour and Insurance Legislation..
Our Auditing procedures overcome even the most demanding challenges and are capable of recognizing those business risks which each Financial Unit of a business is called upon to handle, in the safest way possible.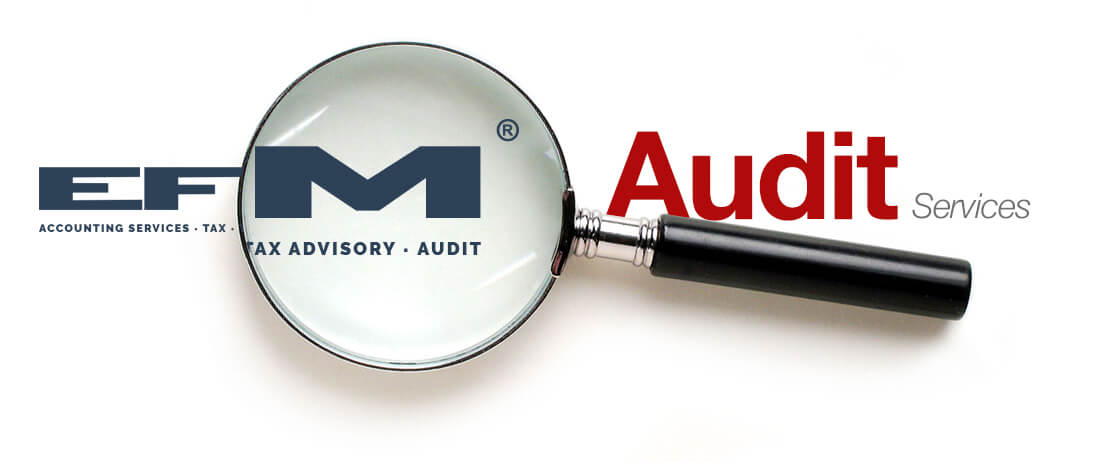 Analysis of our Auditing Services:
Managerial Audits.
Audits of Financial Statements and Consolidated Balance Sheets.
Audit of good and correct operation of Accounting systems.
Audit of good and correct operation of internal audit systems.
Audits of Books and Records.
Audit of budgets – reports.
Audits of Mergers, Acquisitions, Conversions
Administrative Audit – Operational Audit
Evaluation of the performance of your accounting department.
Evaluation of your accounting department through a Random Financial Audit:
Purpose:
Discovery of potential problems during a random audit of the business's accounting department.
Requirements:
Contribution of the business's manager in a random audit of the accounting department.
Deliverable:
Record of any problems that may arise during a random financial audit.
Sampling Audit with qualitative criteria of in depth analysis, with the purpose of evaluating the level of Organization and Performance of your Accounting department and its compliance with the requirements of Taxation – Labour – Insurance Laws.